Support the Campaign
For more information on how to support GO: The Campaign for Lehigh, contact the Office of Development and Alumni Relations at (866) 758-2586 or GOcampaign@lehigh.edu.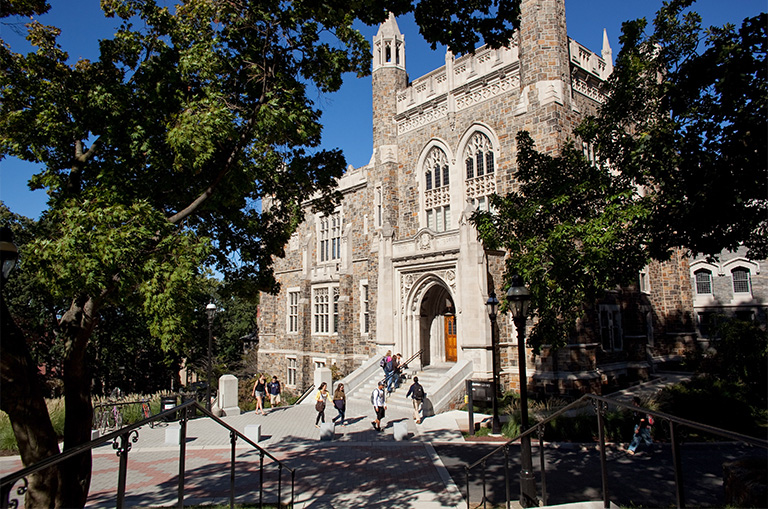 General Inquiries
For general inquiries, please call us at (866) 758-2586 Monday through Thursday 12:00 to 9:00 p.m. or Friday 10:00 a.m. to 7:00 p.m. EST, or email us at alumnirelations@lehigh.edu.
Mailing Address
Our staff is here to help meet your needs, and we are happy to meet with you by phone or in person.
Lehigh University
Office of Development and Alumni Relations
306 S. New St., Suite 500
Bethlehem, PA 18015-1652
(866) 758-2586
Leadership Team
Joseph E. Buck
Vice President for Development and Alumni Relations
job316@lehigh.edu
Bill Bole
Associate Vice President for Development
(610) 758-2515
wrb317@lehigh.edu
Heidi Casciano '15P '20P
Director, Development and Alumni Relations Administration
(610) 758-5199
hlc1@lehigh.edu
Jennifer Cunningham
Assistant Vice President for Alumni Relations
(610) 758-5799
jlc516@lehigh.edu
Leslie Gonnella
Associate Vice President for Development and Alumni Relations Operations
(610) 758-2024
leg317@lehigh.edu
Deirdre Kwiatek
Campaign Director and Senior Director for Development
(610) 758-5352
dmk311@lehigh.edu