Updates Coming Soon
Strengthen Lehigh, change your world
Our recognition societies are one way to celebrate the donors who make great things happen with their generous and committed support. Our community of alumni, families, and friends continues a tradition of generosity, fueling Lehigh's impact in the world. Thank you for making a difference.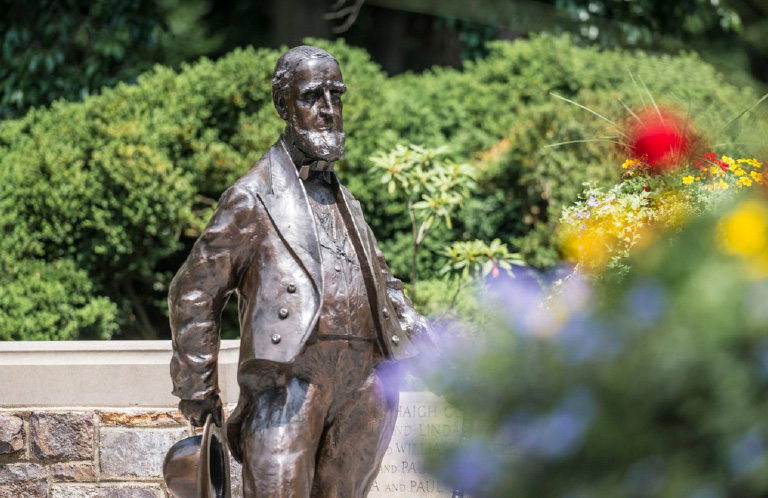 Asa Packer Society
Named for the university's founder, the Asa Packer Society recognizes our most committed annual supporters. Thank you to all our donors for shaping Lehigh's future by sustaining our commitment to core values, strengthening key programs, and expanding the impact of our teaching and research.
The Asa Packer Society celebrates donors who make cumulative gifts of $1,000 or more to Lehigh during the fiscal year (July 1- June 30). Courtesies extended to Asa Packer Society donors include enhanced communications, invitations to special events, and Development and Alumni Relations assistance with individual needs and inquiries. For information, please contact the Asa Packer Society.
Recognition levels:
Young Alumni Leader (for alumni 0-5 years from graduation): $250 annually.
Young Alumni Leader (for alumni 6-10 years from graduation): $500 annually.
Society Associate: $1,000 to $9,999 annually.
President's Associate: $10,000 to $24,999 annually.
Founder's Associate: $25,000 annually.
Tower Society
The Tower Society, which celebrated its 25th anniversary in 2015, was formed as a lasting thank you to all those who contribute to the university's endowment or who make plans to do so in the future. For information, please contact the Office of Planned Giving.
1865 Society
Through the engraved names on the stone benches in the beautiful Alumni Memorial Building courtyard, 1865 Society honors individuals who have given at least $1 million to Lehigh. Learn more about these generous donors.
South Mountain Society
Consecutive gifts—no matter the size—are crucial to the success of Lehigh University. Donors who make gifts year after year provide a powerful foundation from which Lehigh can support critical aspects of the student experience.
Lehigh's South Mountain Society was established to recognize these valuable consecutive donors. Recognition includes all alumni and friends who have made a gift to Lehigh for two or more consecutive years. To learn more about your personal history of giving to Lehigh, please contact us at inthanks@lehigh.edu.
Lehigh's fiscal year runs July 1 to June 30.